BATH GALLERY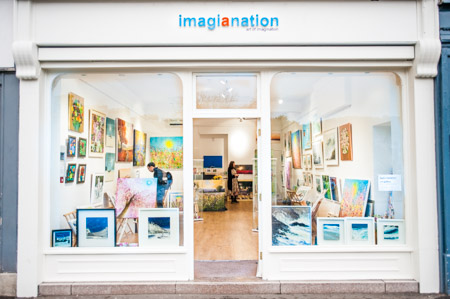 We are now OPEN in BATH at 5 Terrace Walk, BA1 1LN.
Artists from Cornwall, Devon and very interesting artists from Bath
are now on show for your enjoyment ... NEW WORK from our best artists at
both locations. Looking forward to your visit!
... always popular ...
beautiful and lifelike Imagianation canvas prints of Izumi Omori's work
NEW YEAR's EVE galleries for 2013 • 2012 • 2011 • 2010/1 • 2010/2 • 2009
Opening Hours: 11am - 5pm. In winter, hours may vary and Sunday may be closed.
Viewing at any time by arrangement - call

Click Here this will display a randomly arranged set of postcards from us!

Click on Artists for details of what you like...